NEWS FROM MANYATTA SCREENINGS:
So many things to be grateful for
As we reflect, we would be remiss if we did not underline the enduring support we've had from filmmaker Jihan El Tahri our founding patron, who funded our (only ever) audience award. Won by Kivu Ruhorahoza's short Anthropology and Tourism in the Wake of a Romantic Breakup. The award was received later in the year as both were in absentia.
Later that year, we were happy to present our program as part of the African Film Festival in Cologne, Germany.




With the beginning of the pandemic and uncertain where this will lead, we were determined to continue. We sent out a clarion call, and you responded in droves, assisting us in establishing our online presence. We held our first online film festival on YouTube and unlocked a new audience.  During our journey, we partnered with our online partner Nuella.tv, which celebrates African T.V. and film. In 2021 we continued our digital celebration of short films with three festivals on their platform.
2022 was a fantastic year for us. As a member of Cinema Spaces Network, we attended the Kizobazoba conference at the Humboldt Forum in Berlin. We presented a film – Kati Kati, and a talk titled "Rebuilding an Audience, What Is Considered the 'Right' Film?".
Our venturing out continued with Love Letters To Cinema. Wanjeri Gakuru, We Are Parable and Manyatta Screenings put together a two-country, four-location multimedia celebration of African cinema. This was our first-ever festival collaboration. It was a massive success with all audiences across all locations. The major highlight was the engaging curiosity of the youth in Laikipia. It warmed our hearts.
Finally, being able to return to the outdoors, we had our first onsite edition since 2019 in October. Mahiga Meru, Laikipia County, was beautiful, and the people were warm as usual. Films are always the highlight at our events. Chef John, our kitchen maestro, came in a close second.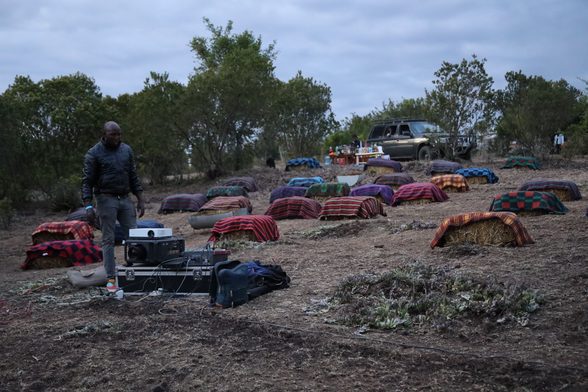 Filmmakers Ngwatilo Mawiyoo and Kantarama Gahigiri joined us for the live Q&A led by our talented friend Mugambi Nthiga.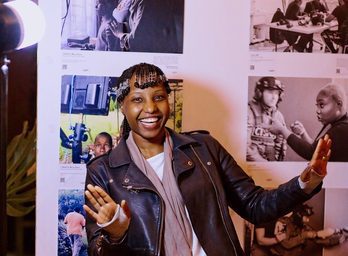 After years of working remotely, we finally put faces to the names and voices we'd grown accustomed to. We began our 2023 with a retreat in Elementaita by the flamingos. We took their return to the lake so early in the year as a good omen.
Consolidating all we learned thus far, we thank Njoki Ngumi for facilitating our discussions and workshops as we planned our year.
Full of gratitude, we thank you for your support. As our calendar begins, keep a look out for more newsletters. We'll keep you posted on what we are up to.
Our outdoor festivals are set for August 25th and 26th in Elementaita, Nakuru County and October 27th and 28th in Mahiga Meru, Laikipia County.
Save the date. See you then.