We want to enable the population in Benin access to the local film culture and establish a low-cost open-air cinema with a camping in the nature (Benin Cine Camp). The Cine Camp is at the same time a motor for the cultural and economic development of a charming region in the surrounding of Cotonou. It is an innovative and unique concept of rural development in the cultural sector in Benin which combines cinema and sustainable tourism.
On a 0,5 hectare plot of land in the surrounding of Cotonou, on the shores of a lake, we will build a permanent space for open-air cinema with 100 seats. Our program will focus mainly on African films and combine commercial film screenings with free projections. Around the open-air cinema stage we will build a campsite and a canteen. The Cine Camp will not only create permanent access to local films for at least 12,000 people per year, but will also be a tourist destination and bring economic perspectives for many families in the region.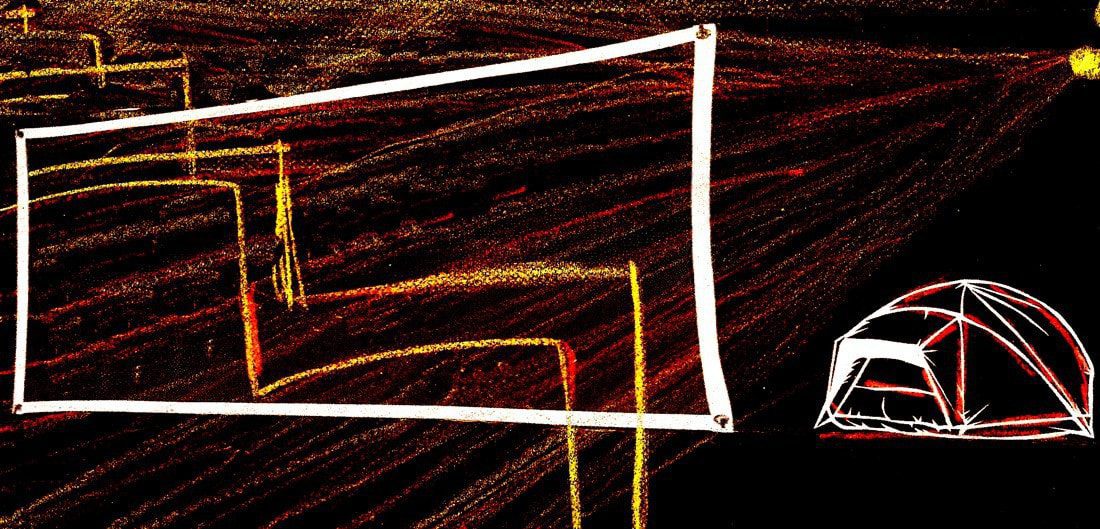 Participation in cultural education
The opening of Cine Camp will enliven the cinema culture in Benin and ensure permanent access to film as an educational medium. With at least 18 films a year, we will perform 126 projections. At least 12,000 people per year will be encouraged through this cultural education to critically examine their own lives as well as the situation in their country.
Contribution to cultural and economic rural development
The establishment of the Cine Camp will create an environment for the inhabitants of the 11 villages around the Lake Toho, which will offer them the opportunity to develop sources of income for themselves and to participate more in cultural life.
The land is acquired. Currently, we are in the financing research step.
Until now, as a director and producer, I have not only contributed to the film culture in Benin, I have also revitalized it by developing film audiences. Since 2014, I have been involved in the field of film screenings in Benin and have created various film clubs. With the Cine Camp, I want to build a professional cinema and allow the Beninese population to have a quality cinematic experience in terms of technology and content. I will also contribute to the development of big screen cinemas as an efficient distribution format in Africa and generate income for my fellow directors and producers.
Aymar Ayéman Esse
No posts were found for provided query parameters.
+49 1521 010 36 07
aymaresse@gmail.com